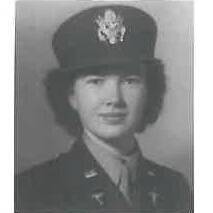 Elizabeth Whitlow Reith Price
The Elizabeth Whitlow Reith Price R.N. Whitlow Family Nursing Scholarship was established in 2016 to support Bartlett Yancey High School graduates who are pursuing nursing or health-related professions at an associate, bachelor, or graduate degree level. The scholarship was named to honor Elizabeth's dedication to helping others through her nursing career, to honor her three older sisters who also had careers in nursing, and to acknowledge the importance of a strong, supporting family.
Elizabeth was born to parents Robert Norwood and Ruth Caroline,"Carrie" Whitlow on March 15, 1920. She was the eighth of twelve children with five sisters and six brothers- Eudora, James, Ruth, John, Harold, Evelyn, Ralph, Carlton, Stan, Marion, and Jeannine. She grew up on a 138 acre tobacco and grain farm in Leasburg,N.C. Typical on most tobacco farms, children were expected to pitch in and help with the myriad tasks required to grow and harvest tobacco and prepare it for market. Early on, looking toward adulthood, Elizabeth was not impressed with tobacco farming and knew tobacco was not going to be in her future.
She graduated from Bartlett Yancey High School in 1938. Having to decide on a profession, and undoubtedly with the influence of her three older sisters, who all were Registered Nurses, she decided to be a nurse. She left Leasburg and went to stay with sister Ruth in Winchester, Massachusetts. She enrolled in the Symmes Arlington Hospital School of Nursing in Arlington, Massachusetts and completed the prescribed course of study and training to be a Registered Nurse on September 9, 1943. By this time, our country was embroiled in the conflicts of World War II.
Elizabeth joined the Army Nurse Corps in October 1944 and entered service at Ft. Devin, Massachusetts. She went overseas in January 1945 to Livorno, Italy- or Leghorn as it is referred to in English- and served with the 815 Station Hospital of Peninsular Base Section, the main Army Service Force in the Mediterranean Theater of Operations. She served in the Nurse Corps until November 20, 1945. While still serving overseas, on August 2, 1945, Elizabeth married 1st Lt. James Albert Reith in the 64th General Hospital Chapel in Livorno, Italy. "Jim", as he was called, had been serving with the Slih Parachute Infantry Regiment Combat Team Company A. After the war ended, they moved to Indianapolis, Indiana, Jim's hometown. After 42 years of marriage, Jim passed away on June 2,1987.
While in Indianapolis, from 1950 to 1984, Elizabeth devoted 34 plus years to care for employees as an Industrial Nurse for RCA Corporation. After Jim's death, Elizabeth moved from Indianapolis to Orangeburg,S.C., where on April 5, 1989,she married William Earl Price of Orangeburg, S.C. "Bill", as he was called, had lost his wife March 4, 1986. Bill also had served with the Slih Parachute Infantry Combat Team. In January 1992, Bill passed away and after settling the estate and to be closer to her remaining brother and sisters, Elizabeth moved back to her birthplace, Leasburg,N.C. In 2013 ,she moved into Assisted Living in Burlington, N.C.
Elizabeth's nursing career spanned service in World War II beginning in October 1944 through her time with RCA Corporation ending in 1984. She gave of herself tirelessly and with great compassion as she administered to the health needs of countless individuals. She has established this Nursing/Health Related scholarship to encourage students to pursue such a noble profession and to provide needed support in their academic endeavors. Strong family support, focus, perseverance, frugality, compassion, personal sacrifice, positive contributions to society—-these are the traits which guided Elizabeth through her life and which contributed to her success and these are the traits which she hopes will be inspirational to the Elizabeth Whitlow Reith Price/R.N. Whitlow Family Nursing scholarship recipients in their journey from student to successful Nursing/Health professional.