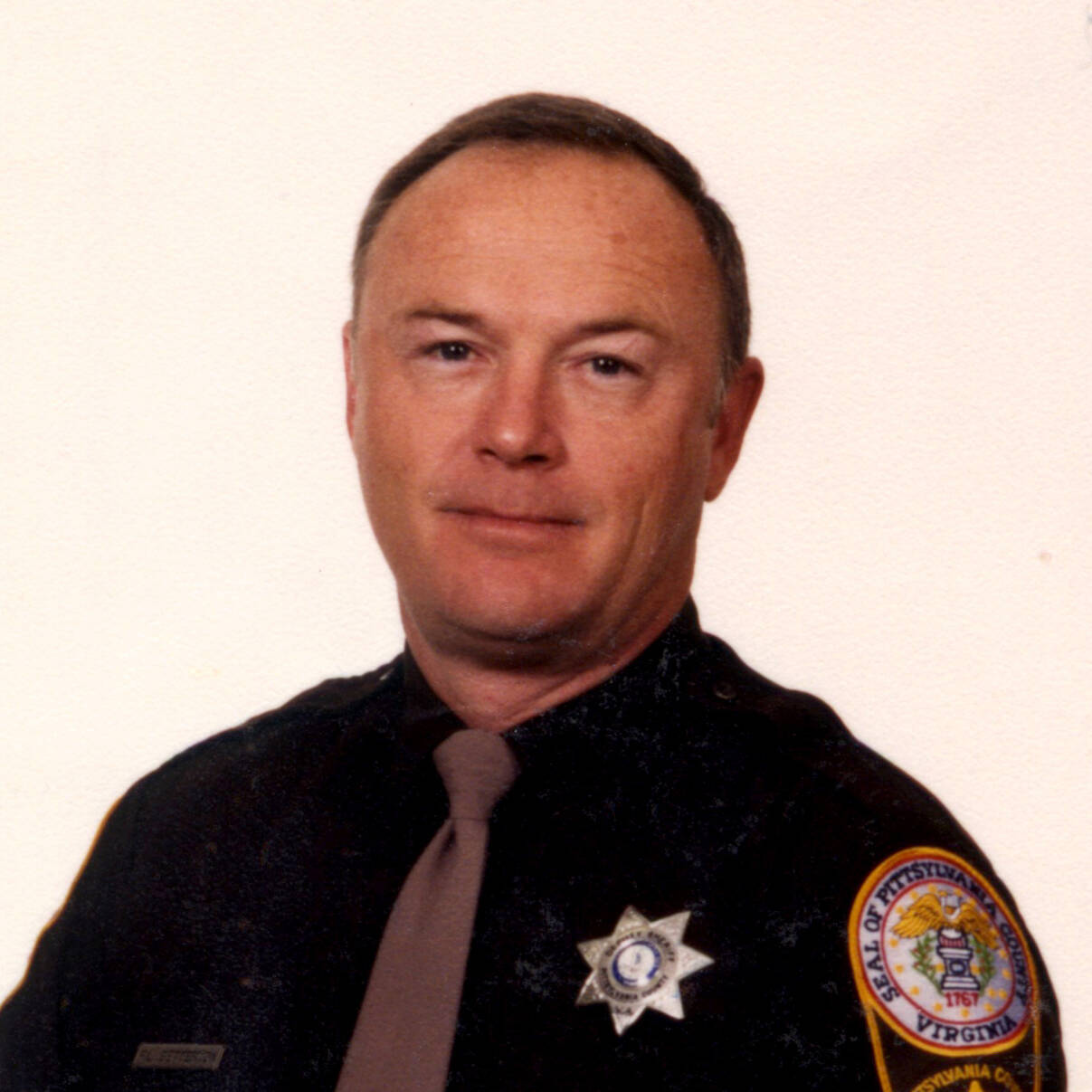 Deputy Frankie Lynn Betterton
Dorinda Yeatts created the Deputy Frankie Lynn Betterton Scholarship in 2012 in memory of her brother, Frankie, a Pittsylvania County Sheriff Deputy who was killed on the job during a traffic stop on May 17, 2002, at the age of 43. The fund awards scholarships to deserving Dan River Region residents who are financially in need and pursuing a career in law enforcement.
Frankie Lynn Betterton was born in 1958 in Danville, VA. In 1982, he married Mary Katherine Hardy Betterton. He was a member of Brosville United Methodist Church where he had served as a trustee and as a member of the United Methodist Men. He lived most of his life in Pittsylvania County and worked for the Pittsylvania County Sheriff's Office as a Deputy Sheriff. He was a member of Law Enforcement for Christ and was a veteran, having served in the U.S. Air Force. He had two daughters, a son and a grandchild.
Deputy Frankie Betterton was shot and killed while making a traffic stop on US Highway 58 near Danville, Virginia. Deputy Betterton had two vehicles pulled over at this traffic stop. One vehicle was being driven by a male, and the other vehicle was driven by his girlfriend. After letting the girlfriend go, Deputy Betterton had the male sit in his patrol car. The male, who was seated in the passenger seat, produced a .380 caliber handgun and shot Deputy Betterton once in the head. The male fled the scene but was apprehended the following morning. The male was charged and convicted with capital murder.